7 Home Security tips to make your home theft proof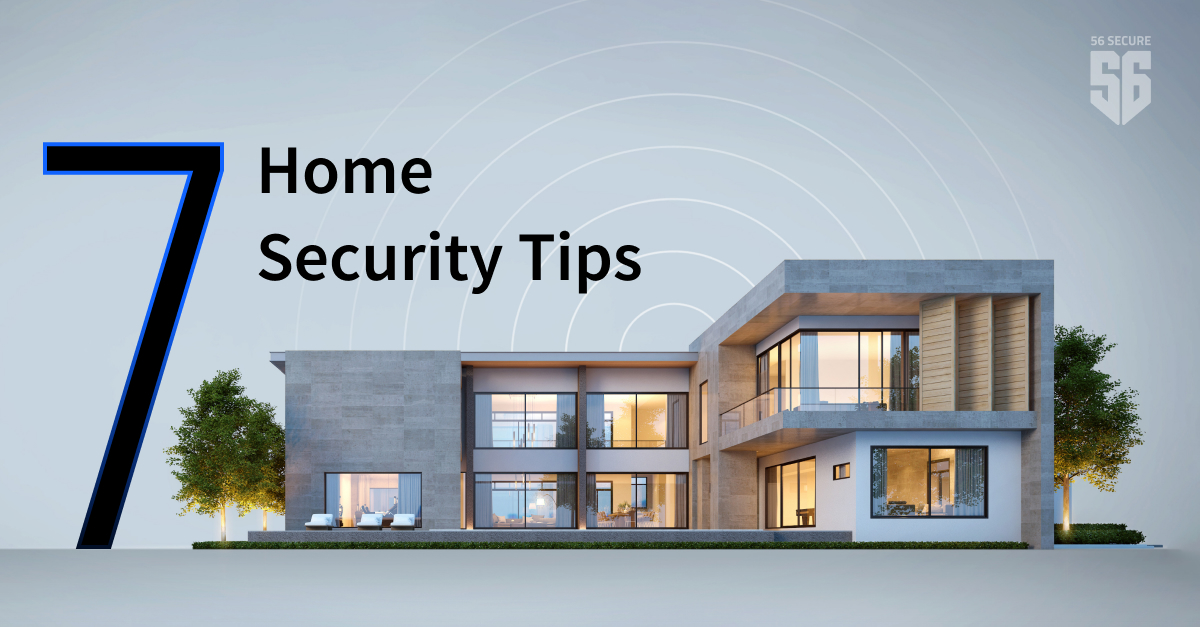 Building or moving into that dream home? While most of us put all our time and effort into designing the decor of the house, setting up the security of the house is equally important.
According to research, every 3 minutes a burglary, robbery, or break-in is taking place in India, and it's high time we take our homes' safety into consideration.
Whether you are an individual living alone in the city, someone who lives with your family, or someone who travels often, these easy home security tips will keep unwanted events from happening and give you the peace of mind you deserve.
Tip 1 - Have ample exterior lighting

Lighting plays a key role in setting up the aesthetics of your home, but outdoor lighting plays a very important role in keeping your home out of focus from intruders. Criminals like to hide in dark spaces and operate in the shadows.

A well-lit exterior is an antidote to it. Well-lit areas have up to 36% lower crime rates.

Look out for entry points that seem rather dark. Carefully and strategically positioned light fixtures can avoid shadows and other hiding spots. Also, a well-lit area makes it easier for neighbours and passers-by to spot an intruder on your property. This simple tip can transform the way your home looks and also save you from potential threats.


Tip 2 - Invest in home automation

Home automation is great for the overall safety of the house; it makes the process of home security seamless yet efficient. Using automatic timers or smart lightbulbs that can be controlled remotely to turn lights on and off in various parts of the house gives the illusion that you are at home even while you are away.

This can serve as a lifesaver, especially for those who travel often. Home automation can also be used in the form of fire detectors, CCTV cameras, and video doorbells that not only keep your house protected from specific dangers but also make your lifestyle much more convenient.



Tip 3 -
Change your door locks

One of the easiest yet often forgotten safety details is to change the locks of the house you're moving into. Changing the locks of the house you recently moved into would help you keep yourself and your home safe from those who have a spare key to the existing door locks.

Now, you can be sure that neither the ones who wanted to cause harm to the previous tenant nor the previous tenants themselves are a point of threat in your new house.



Tip 4 -

Secure your home's entry points


One of the most simple yet critical steps that most of us do not focus on, is securing the most obvious entry points to your home - the doors and windows! Sliding balcony doors are often forgotten to be closed and serve as an effortless entry point for those trying to break into your home.

Having a reminder or securing your sliding doors with grills inside would make the process of breaking in a little harder and buy you some time.


Tip 5 -
Follow regular safety habits

Set a safety routine. Make sure you establish a routine where you regularly lock all doors, shut windows, and check other home automation processes every time you leave your home. Avoid leaving spare keys in the most obvious places, like under your mat, under a pot or inside your shoes. I hate to break it to you, but the thieves are well versed with these "hiding spots".

Avoid leaving newspapers, flyers, or packages outside your house when you are away for vacation. Inform your milk delivery person and newspaper vendor to not deliver during these times.

56 Secure's Schedule Checks can come in handy during these times. The trained guards keep an eye on your house and check your property periodically every 2 hours during the specified date range. They also send you safety updates with time-stamped pictures. This way, you can make sure your home is secured even while you're away.



Tip 6 -

Invest in a good CCTV camera


You might be wondering why should I invest in a CCTV camera.
This is because a good CCTV camera can help in more ways than you can think of such as:
Stop crimes before they can happen
Monitor your property from anywhere
Protect all your properties
56 Secure's AI-powered cameras work for you

, not the other way around. "How?" Do you ask?





With groundbreaking features like 2-way communication, smart alerts, detection zone, and auto siren, they also include automatic SOS response.
This is the world's first truly automated system. When the "Smart Eye" feature is turned on, during any suspicious activity that is captured on your camera, the command center of the 56 Secure, automatically dispatches guards who will reach the location in no time and deescalate the situation.

Now you can have worry-free vacations and a good night's sleep knowing well your home is secure no matter where you are or what time of the day it is.
Tip 7 -
Keep your exterior foolproof

We have discussed how good exterior lighting can save the day. But so does a well-maintained exterior. Trim the bushes that can serve as hiding spots. You can also plant prickly plants or sharp objects near your first-floor window sill or the compound wall to keep intruders away.



While most criminals look for soft spots, security signs can do the trick of keeping them away. This way, they will analyze that your property is protected and move on to an easier target.

To conclude, you can save yourself from the misery of unwanted events like burglary and theft, just by following some easy safety tips. They are pretty much effortless and yet effective. If you're interested in a complete home security solution or would like to know more about it, then please contact 56 Secure on 9115 565656.

Home security doesn't only mean security from burglars and thefts. Holistic home security includes security against all uncertainties. Here are some of the related blogs.