Why should you verify your domestic help's background history before hiring? [Book a verification]

Background
Finding a domestic helper for your home is not an easy task. Having domestic help can improve your lifestyle in many ways, like cleaning, cooking, and looking after your children. Typically, people hire domestic helpers through word-of-mouth recommendations from their friends and family. But in today's times, it is not recommended to hire a maid just based on a referral.
Did you know that cases of theft by house help rose 33% in 2021. Hence it is no secret that crime is on the rise in today's society. Recent reports have surfaced of domestic helpers abusing the children they care for and even committing other crimes. As a result, it is important that our homes and surroundings are protected and we choose our domestic help carefully.
Recent news and crime reports
Recently, 56 Secure received an SOS emergency regarding a kidnapping by a property gardener and his accomplice. Tap the image to read the full press release.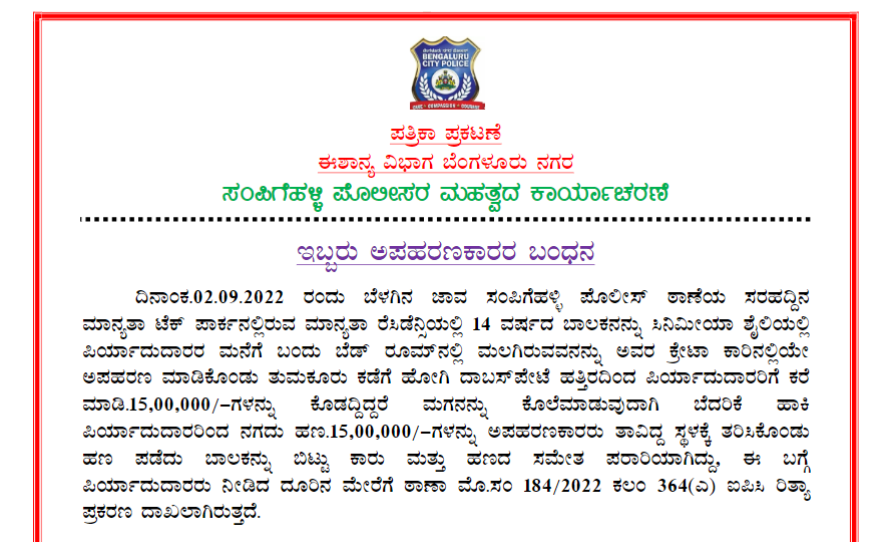 Overall, 2021 saw a 7.6 percent decline in the number of crimes registered, as compared to 2020.
The NCRB also reports that every year there are roughly 700 offenses involving domestic workers, housekeepers, and other servants.
Domestic help and security guard-related crimes are growing alarmingly hence domestic help screening providers who offer reliable background checks are increasingly in demand.
Background verification process

by the Police
Step 1 : Fill in the details of the domestic help in the Background Verification Form which you can acquire from any local Police Station.
Step 2 : Submit the form with the relevant documents required.
Step 3 : After the verification is completed by the Police, you can pick up the approved and stamped form of your domestic help.
Importance of verifying details
Background checks help in safeguarding your homes, children, and other family members from threats unknown. It helps promote overall safety at home and protect your loved ones.
Proper background verification helps the police authorities to track down and locate the criminal domestic helper involved in the crime.
Book a background verification with 56 Secure
56 Secure does an extensive background check for your domestic help on your behalf. Here's how you can request a background verification through the 56 Secure app:
Step 1 : Open the 56 Secure apps and navigate the 'Request' section
Step 2 : Tap on the "Additional Requests" box and type 'Background Verification Check required'
56 Secure starts the verification process only after getting approval from both you and your domestic help. The helper's past, criminal history, and Aadhaar card are all thoroughly checked. The process takes 2-3 days to complete. Once done 56 Secure will share all the relevant information with you for reference.
Next time you're looking to find a permanent maid for your home, make sure to do a thorough background check first to avoid any future incidents. And with 56 Secure, you get a quick, thorough, and hassle-free verification process

.