A foolproof security system
The magic formula for perfect protection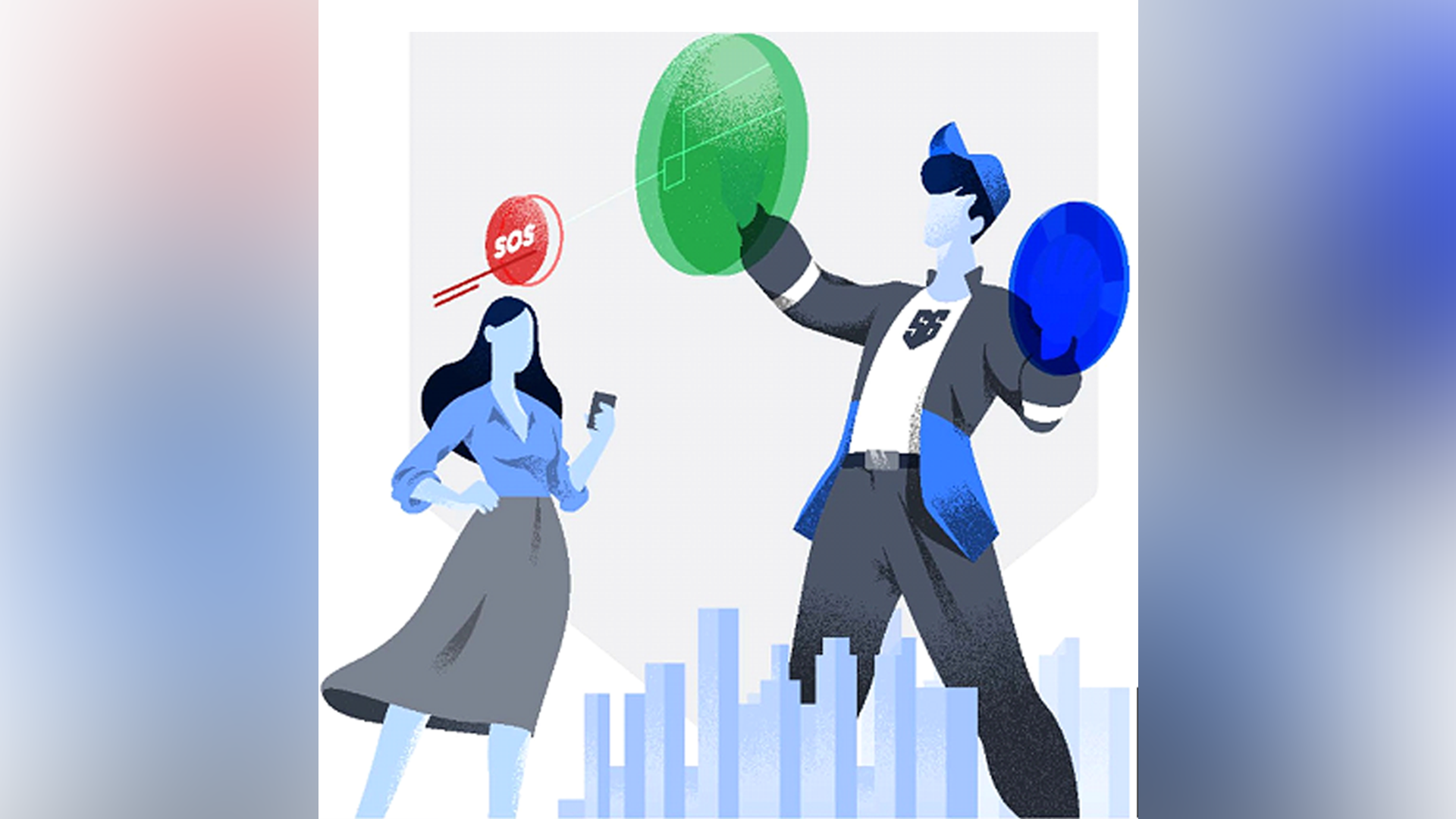 From patrolling, traditional CCTV cameras and the lack of awareness for the need of security in India.
Preventing Crime with Automation
Street harassment of women remains a prob­lem in Bengaluru despite 'no rise in police complaints'
According to the NCRB report, 15,465 cases of crime commited against women in Bengaluru remain pending in court and the trail pendency rate stands at 93.8%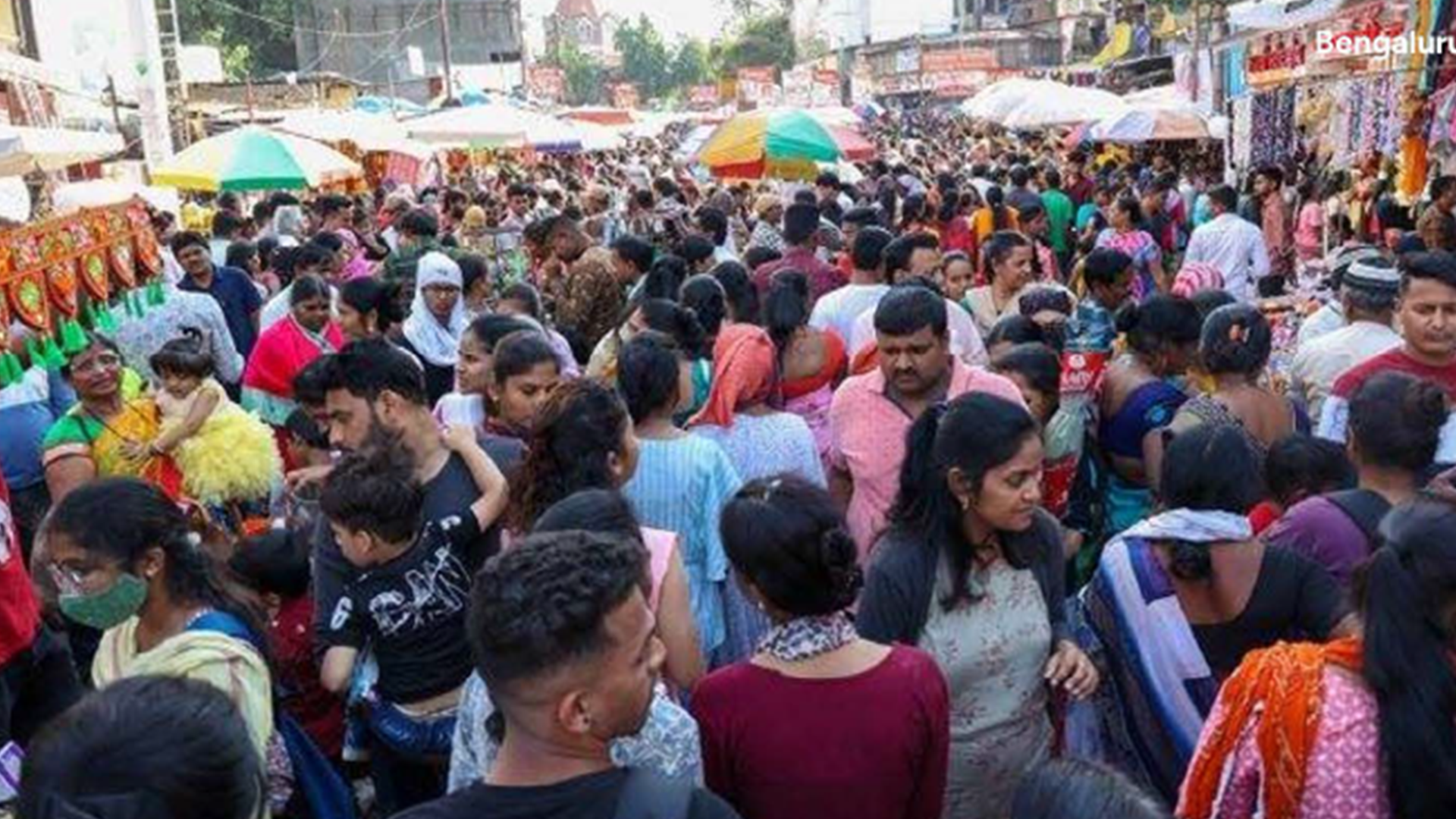 Women face severe safety concerns in the forms of eve-teasing, grop­ing or even stalking while they are out in public. Our services like Bodyguard or the SOS feature for intervention within 5 min­utes. Through LOCAL, citizens can stay aware of unsafe areas for women and take precautionary measures while commuting there.
Pet-nappers on the prowl
Pet parents, be alert as there has been a rise in cases of pet thefts in the city.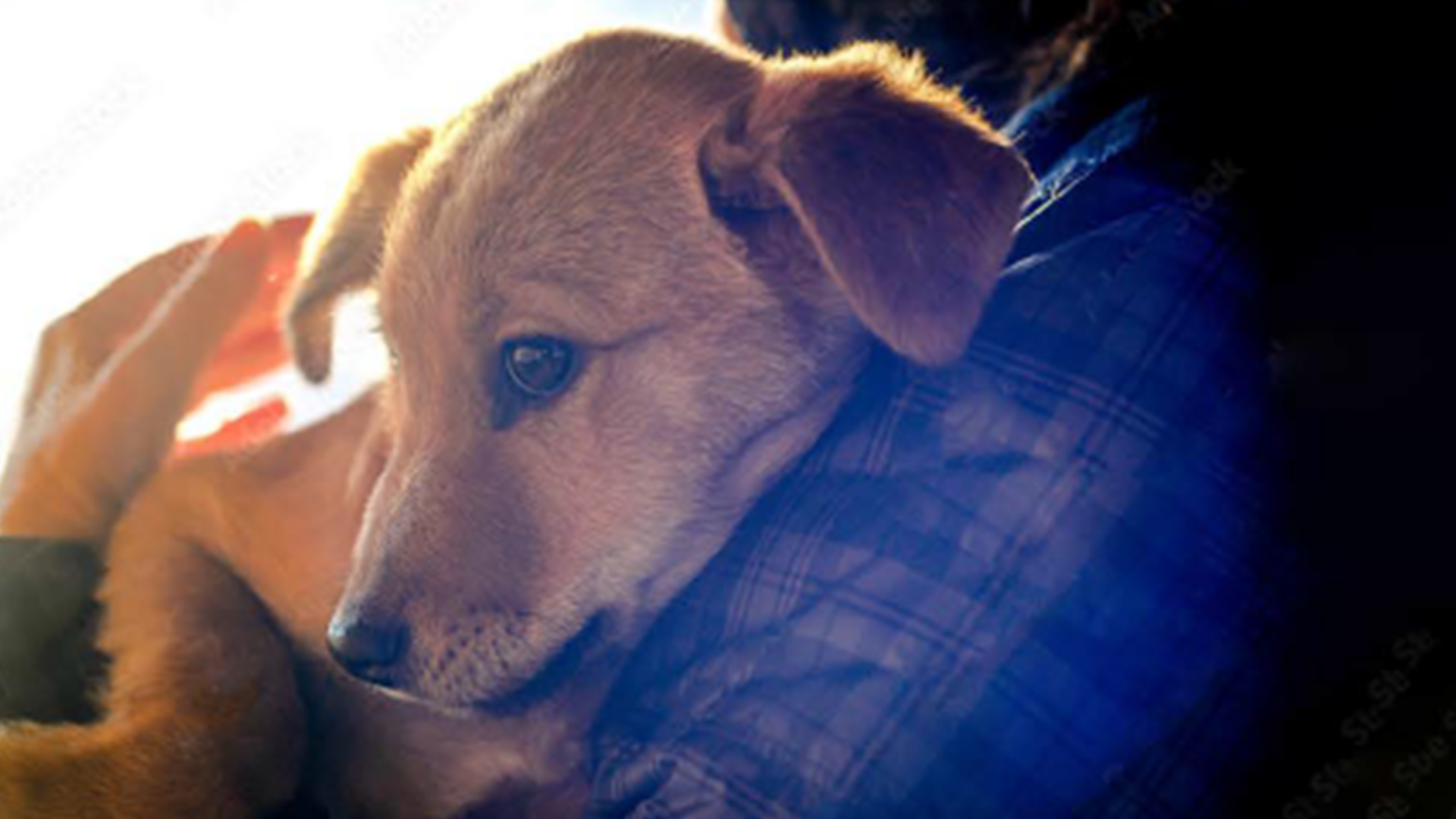 On March 17, three young men on bikes stole a dog named Joey in Fraser Town. The accused started petting the dog and later kidnapped it, and fled.The act was caught on and was widely shared on Twitter.
The zone detection fea­ture on the 56 Al Cameras helps pet parents stay informed if their pets pass those zones, in this case, the front door or any of the gates. LOCAL provides a platform to help circulate information about a missing pet or person to a larger circle of communities.
Double murder in Koramangala: Bizman's staffers killed by burglars
The murders were discovered by the housekeeping staff on Sunday morning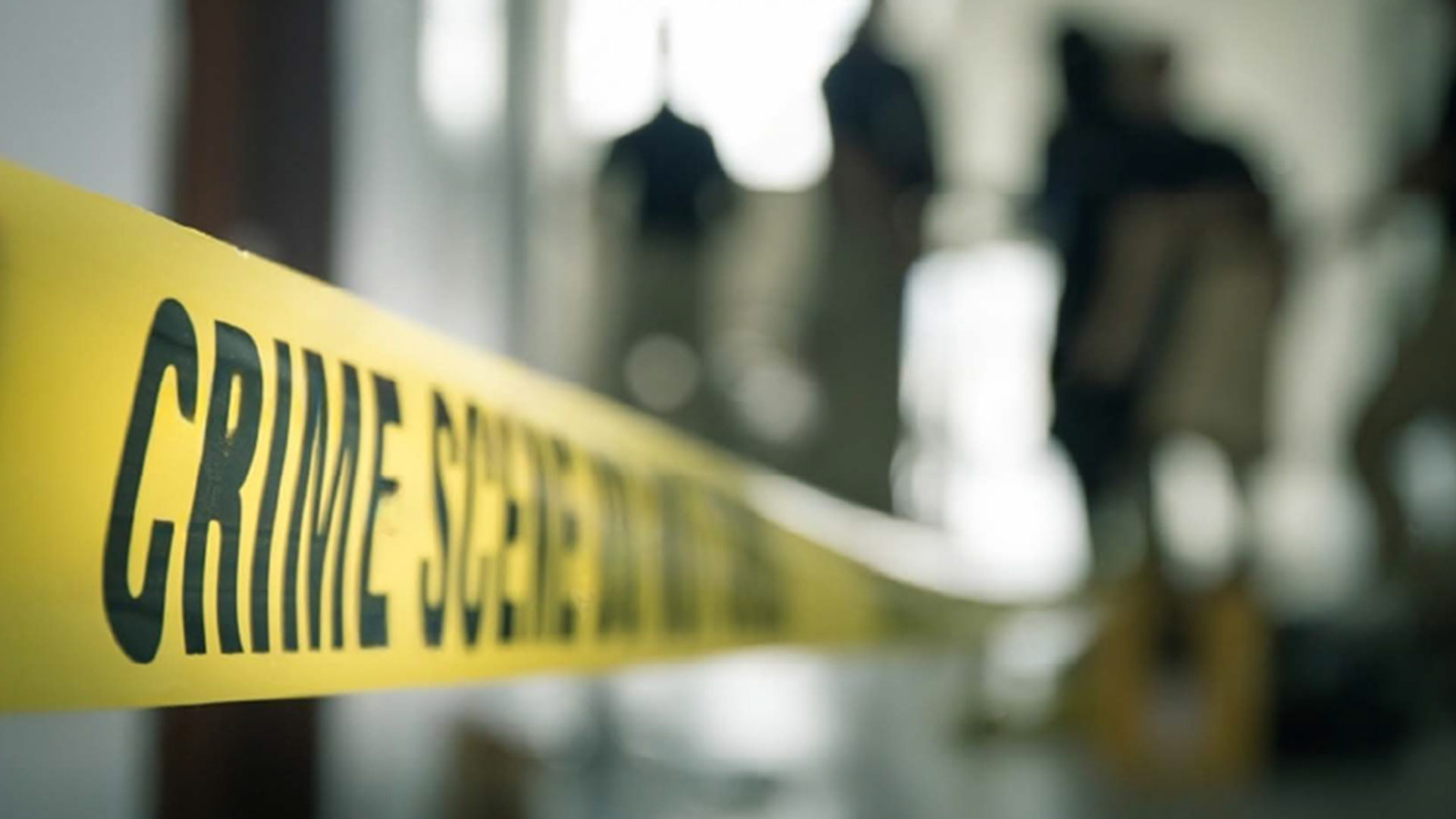 Suspected burglars broke into the house of a business­ man in the upscale Koraman­gala 2nd Block and killed two of his household staff before fleeing with gold jewellery and Rs 5 lakh in cash, police said.
The Smart Eye feature on the 56 Al Camera would allow our team to mon­itor your camera alerts and ensure timely interventions from our team with backup in case an intruder is detected to prevent a break-in from happening.
Neighbourhood Updates
A foolproof security system: The magic formula for perfect protection.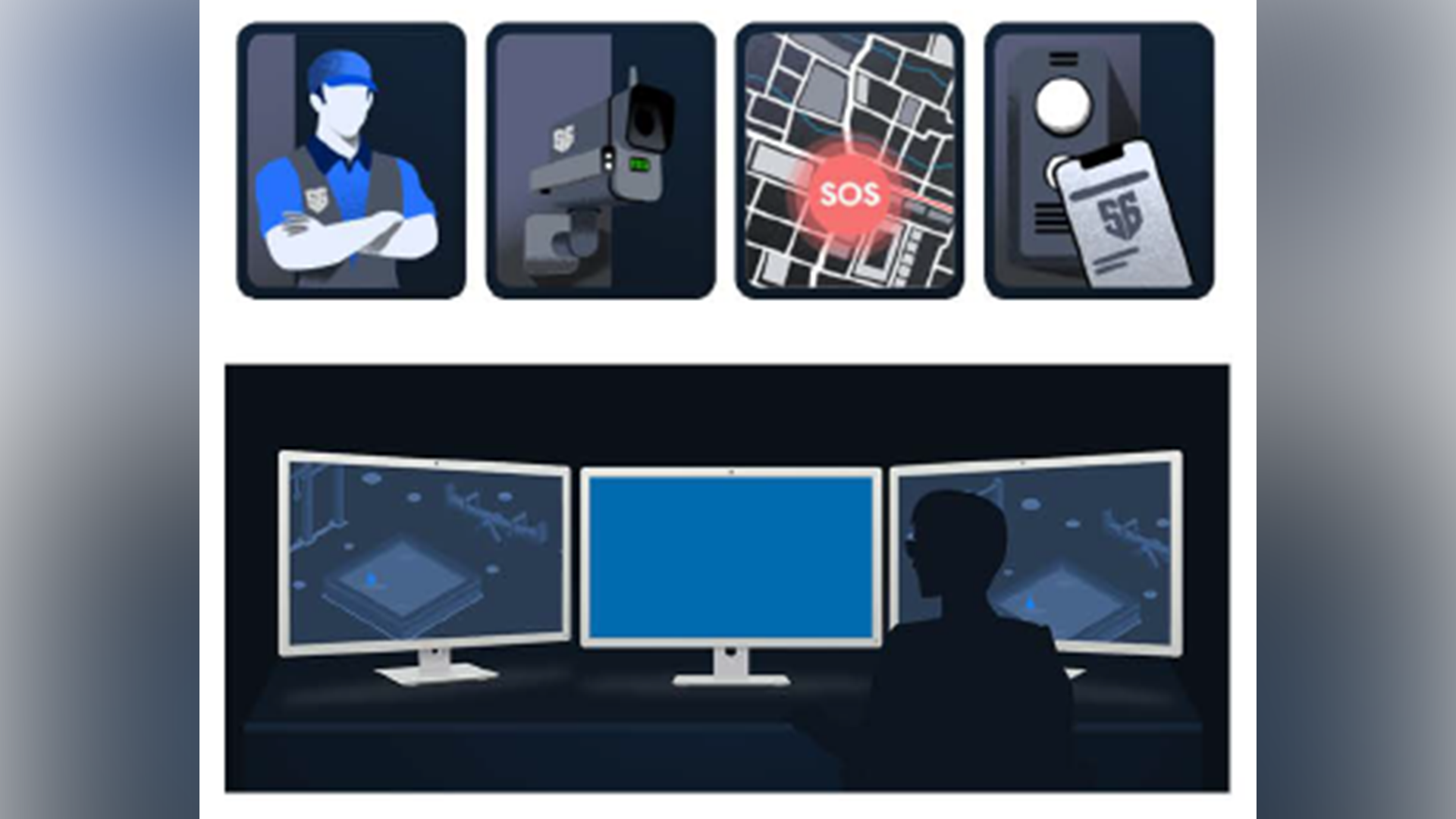 Security has always been a major concern for individuals and businesses alike. With the increasing number of threats and the evolution of technolo­gy, it has become even more important to have a foolproof security system in place. How­ ever, the reality is that the work towards complete security is never ending, it's an ongoing process.
Traditional patrolling methods are no longer enough to keep up with modern-day securi­ty challenges. To address this, 56 Secure has introduced a layered security system con­cept that integrates Al camera alerts, a net­ work of guards, and a command center to detect and prevent crimes.
This compre­hensive approach to security improves the efficiency of security operations and pro­ vides an added layer of accountability and transparency.
In conclusion, the idea of a foolproof security system may seem like a myth, but with the layered security system concept, it is now possible to have a more proactive approach to security.
MIND GAMES
Can you find these 5 words in the following puzzle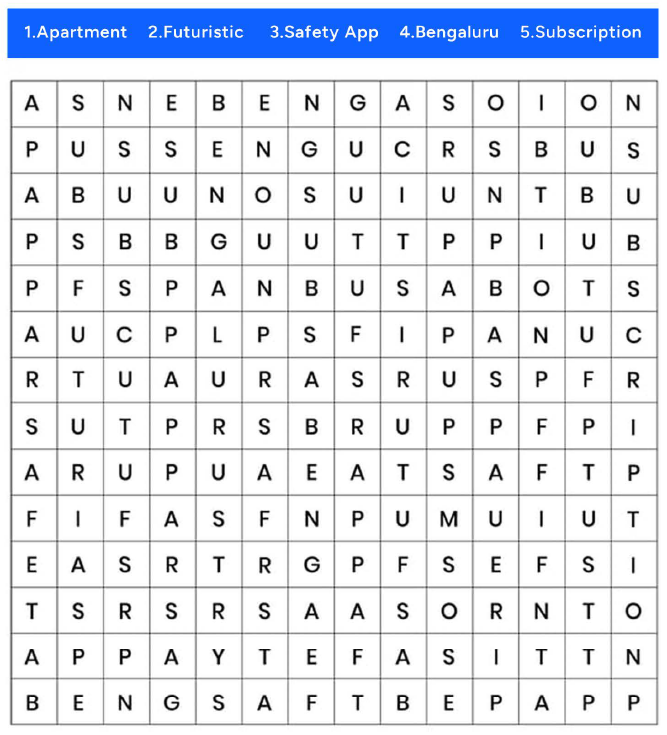 Meet Thelma Narayan Senior Advisor at Sochara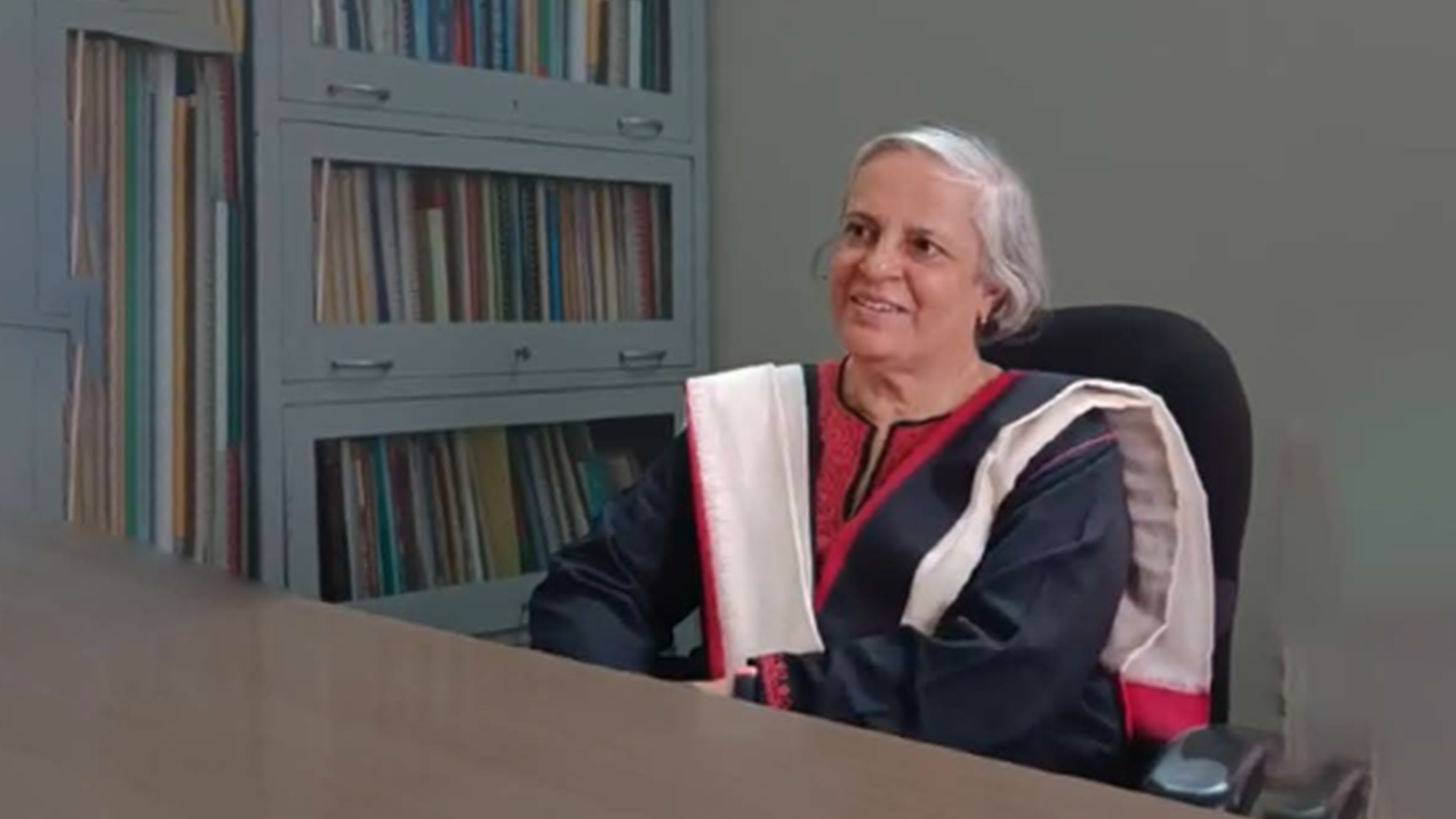 Thelma built a community to help the underprivileged access basic healthcare. Here's celebrating Thelma and many more inspiring women like her who have paved the way for a brighter future
What motivated you to pursue this field of work?
"Well, it was an experience really soon after my medical studies. I volunteered for the Andhra Pradesh Cyclone Relief work. And that was a turn­ing point for me. With a small group of other volun­teers, we actually walked from village to village running our little clinics, the roads were all de­stroyed. And so that gave us a very close experi­ence with communities. Otherwise when you're sitting in your clinic, you don't see the community as they are. This was a wake-up call for me".
What advice would you give to other women who aspire to become leaders such as yourself in such a field?
"Yeah, I don't think I'm a leader, but I think every woman has the capacity and actually needs the complete encouragement to go ahead and achieve whatever speaks to her heart. I think women do play a very important role in bringing people together across all the divides."
Our Initiatives For You
Local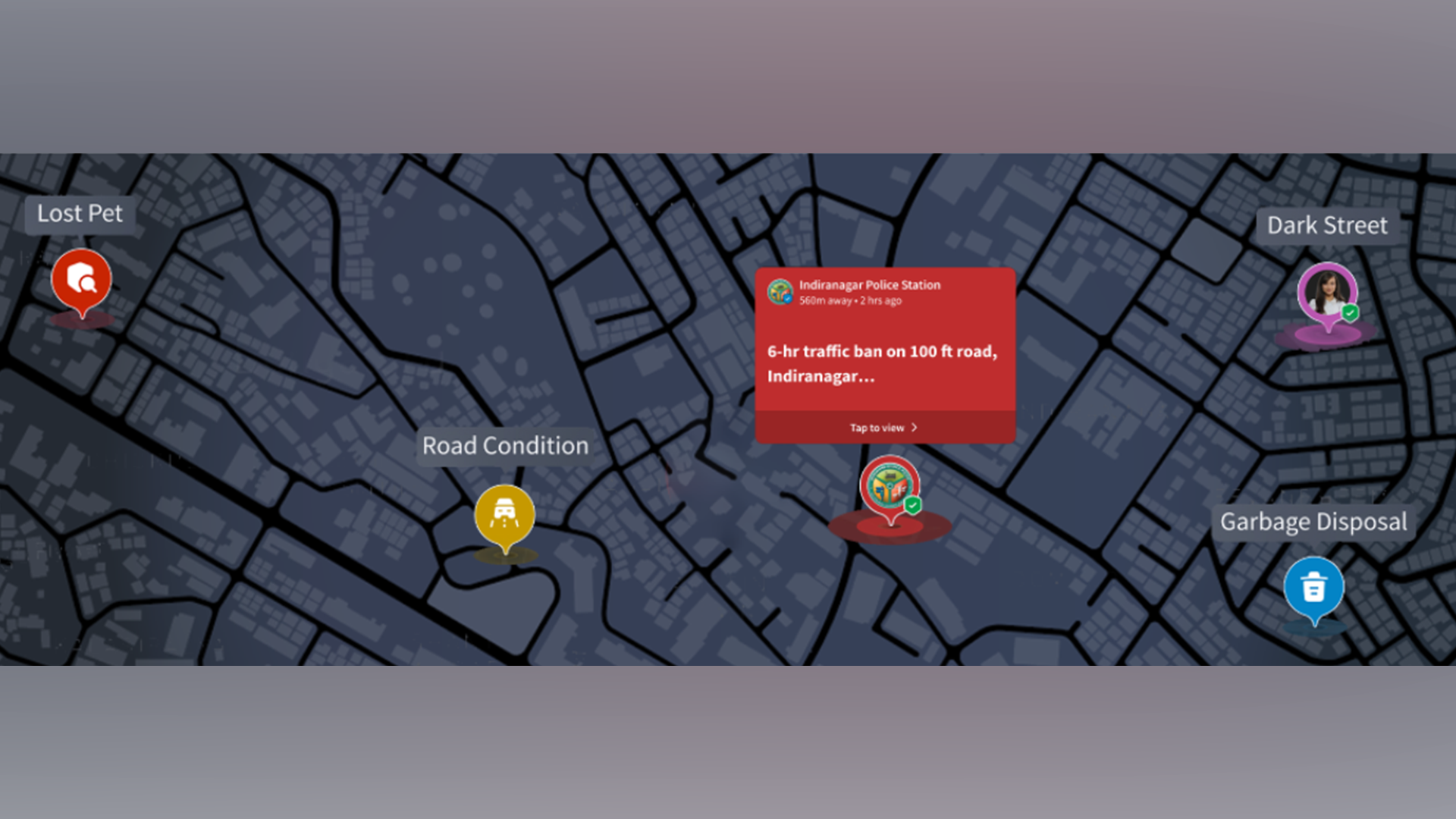 What is it?
This is a community initiative by 56 Secure designed to enhance safety and awareness among neighbourhoods in Bangalore.
How to use it?
- Mark SPOT, which allows other residents to view problematic areas within the community.
- Get regular security-related updates from authorities through BROADCASTS.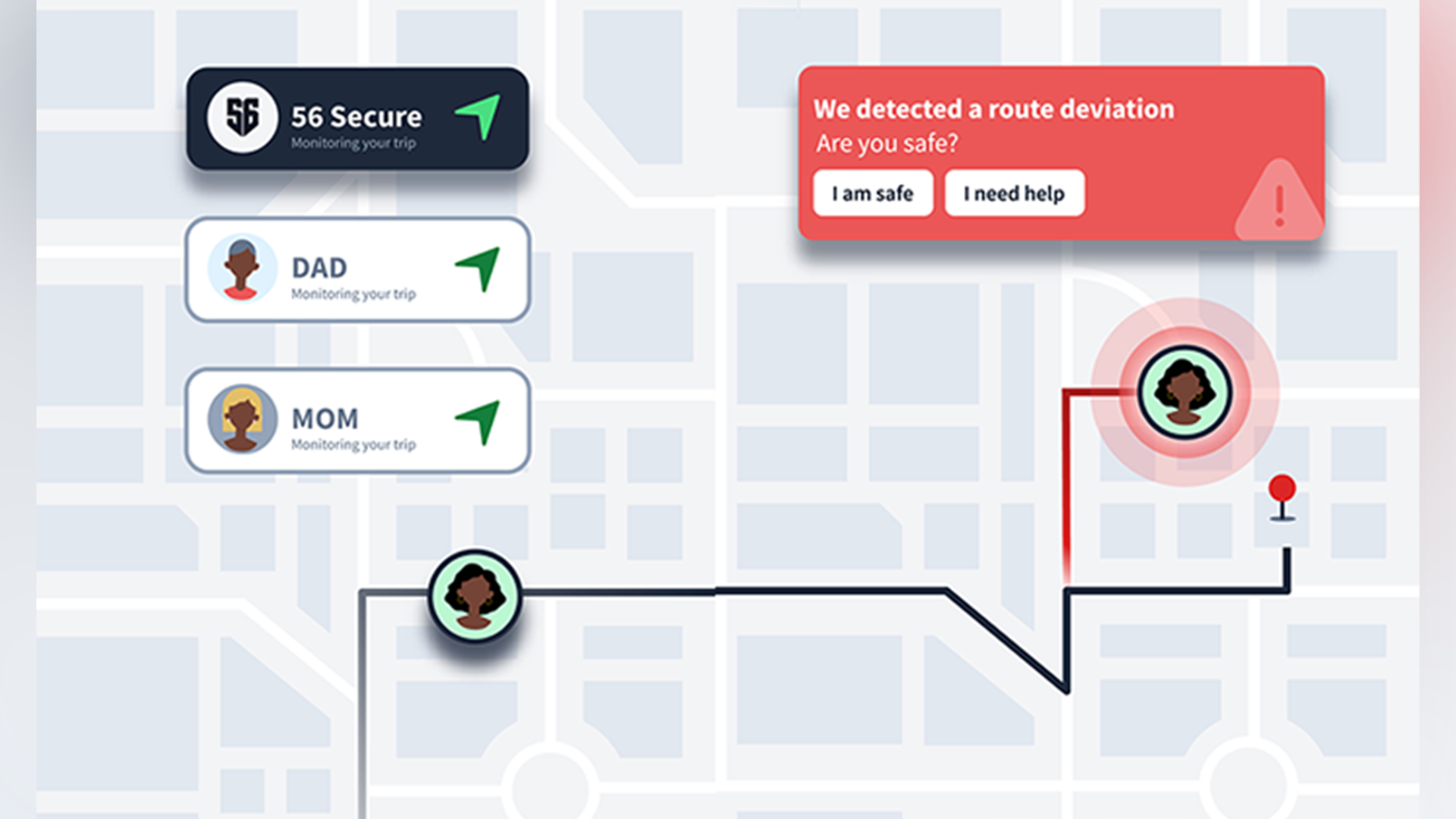 What is it?
This feature helps you share your trip with trusted contacts and the 56 Secure War Room and ensures you reach your destination safely.
How does it work?
- With 24/7 human support coupled with the power of AI, MOVE detects any and every anomaly on your trip, automatically.
- Anomalies like deviation from the ideal route, untimely and unscheduled stoppages or when you're out of a network zone.
- Based on these alerts our network of security agents can reach you within 5 minutes and help mitigate the situation.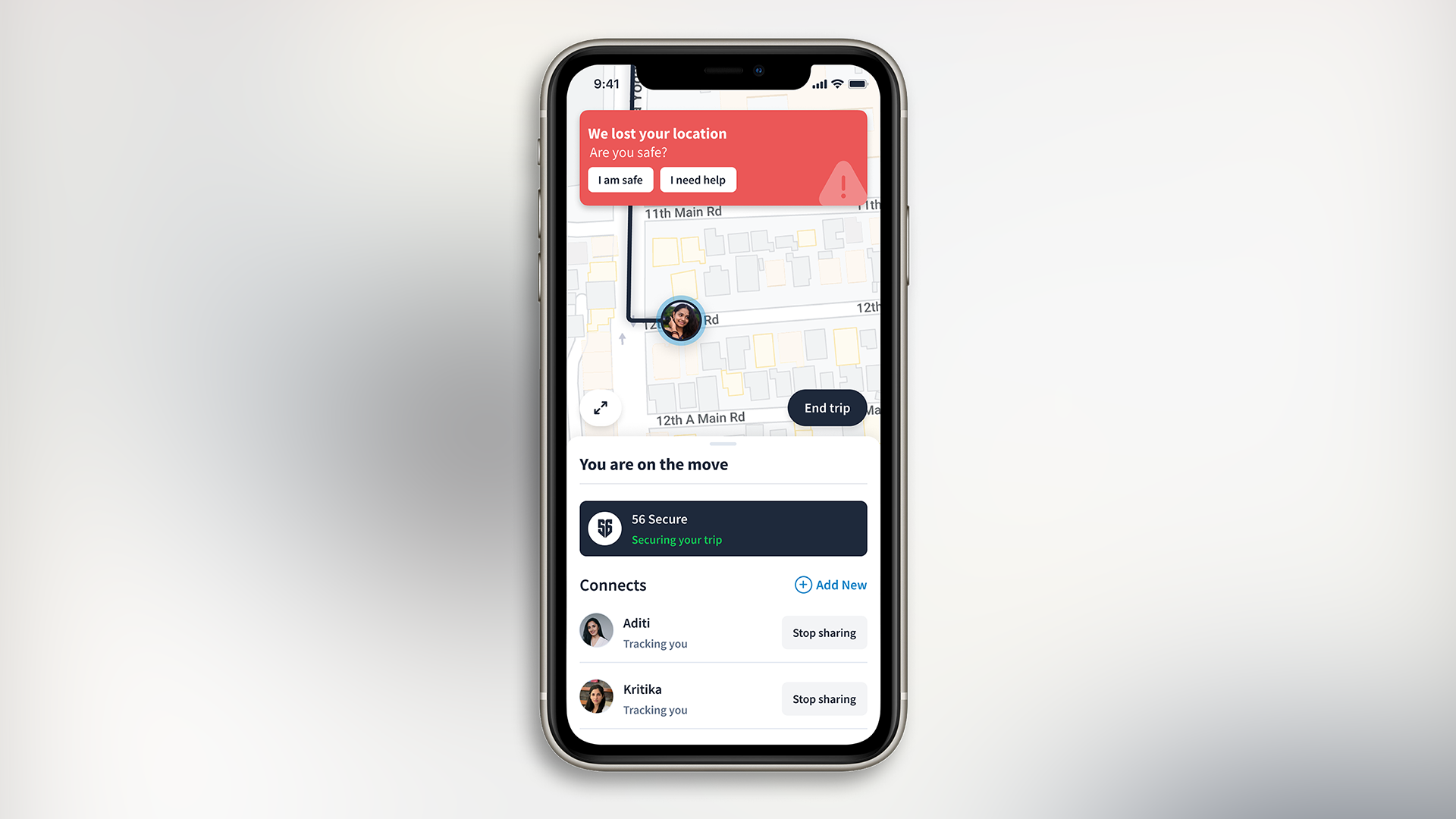 Washroom safety measures for the elderly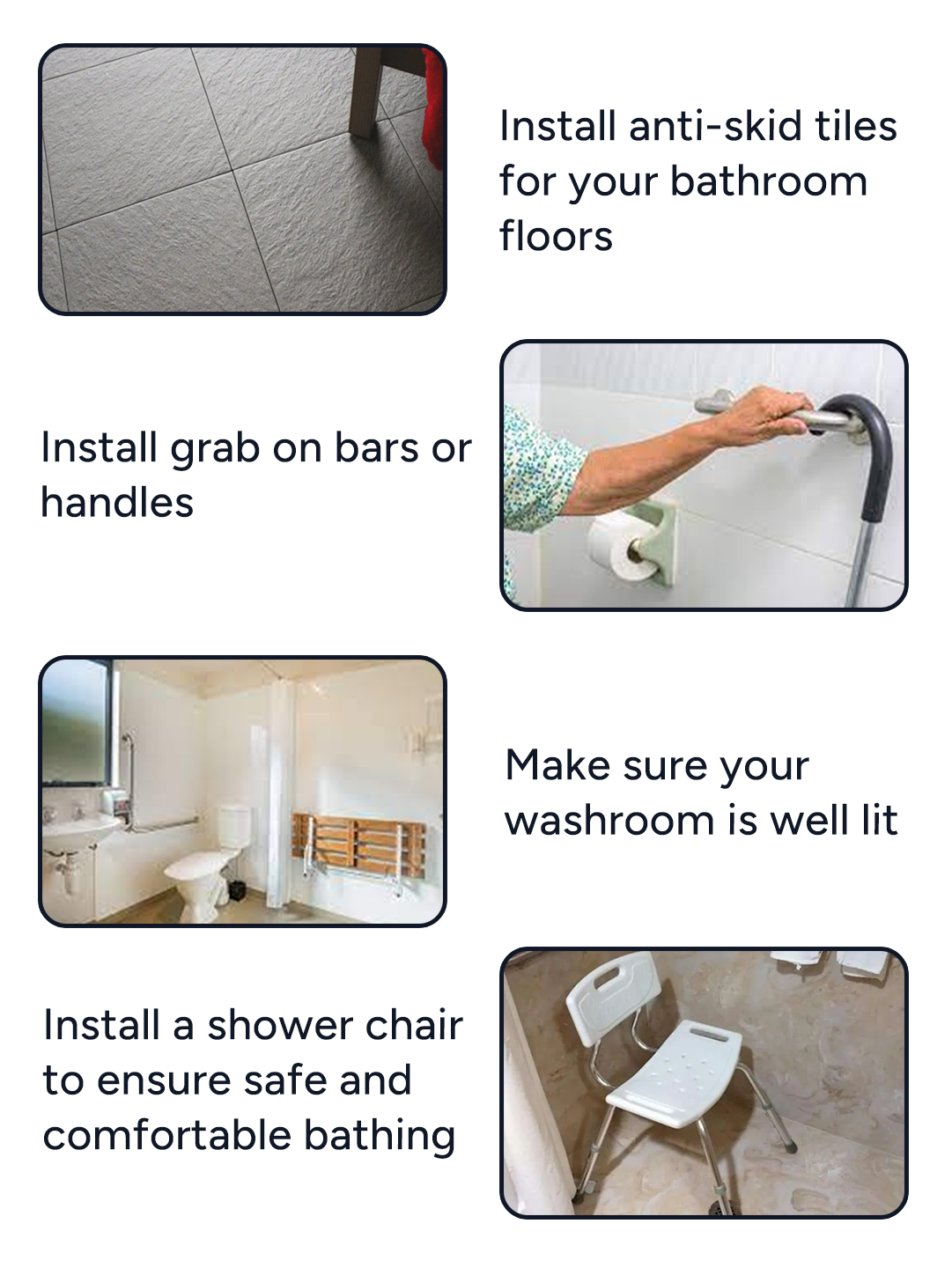 Feature of the month
Smart Eye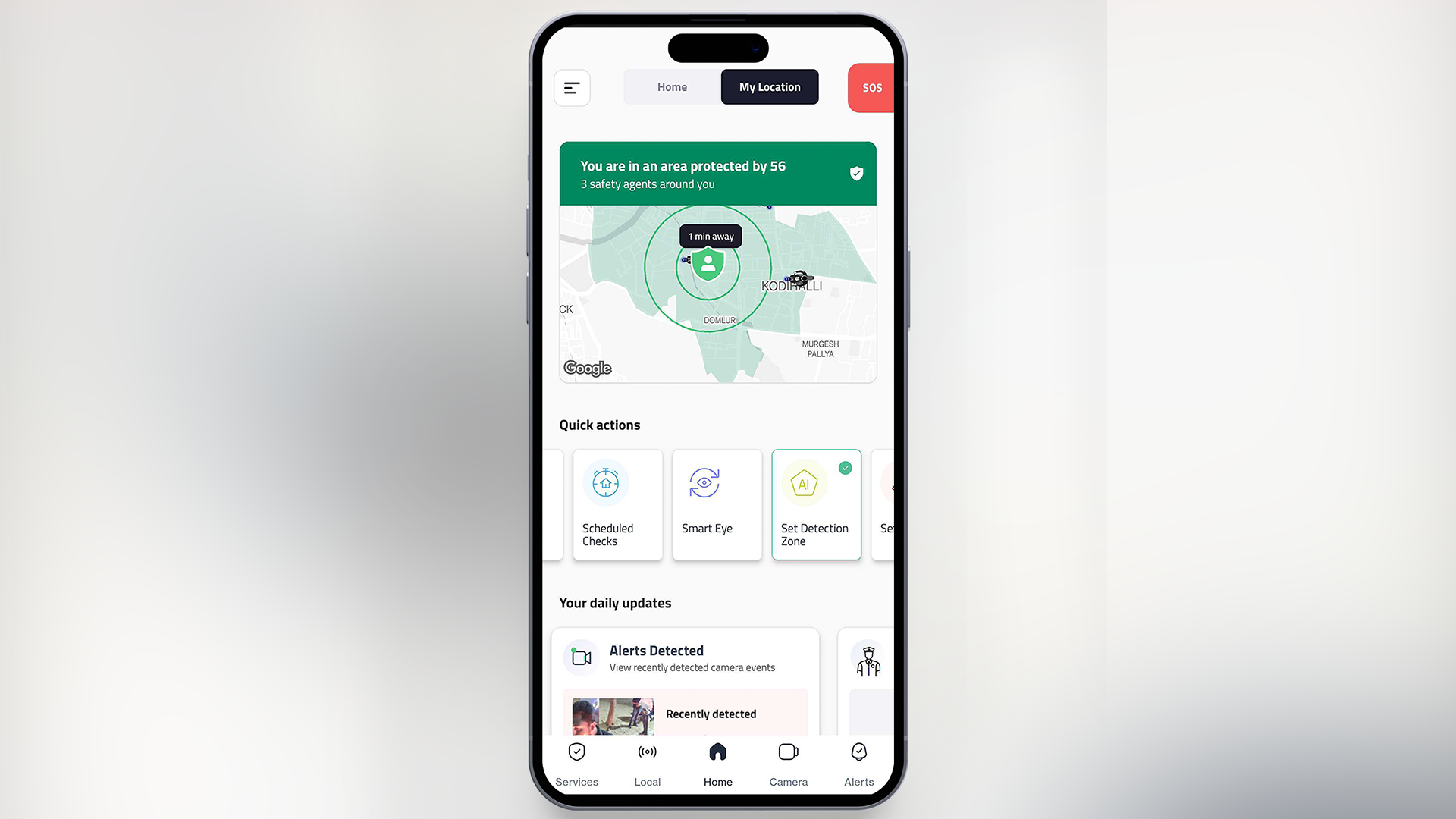 How does it work ?
With Smart Eye enabled, our team monitors your camera from 11 PM - 5 AM * & provides physical intervention in case of an emergency. We take care of your property's end-to-end security without you having to tap on SOS manually.
How does it benefit you?
✅Get a goodnight's sleep while we keep an eye on your home during the night.
✅Travel often? Enable Smart Eye and leave your home's security to us.
✅Prevent thefts, burglary and vandalism even when you're away.