September Newsletter_2022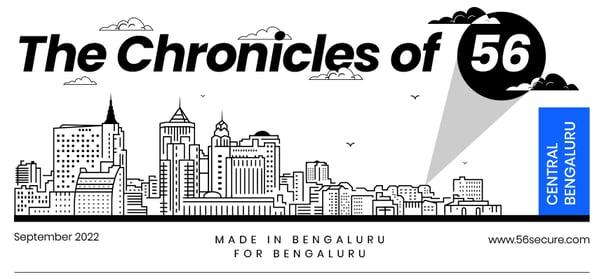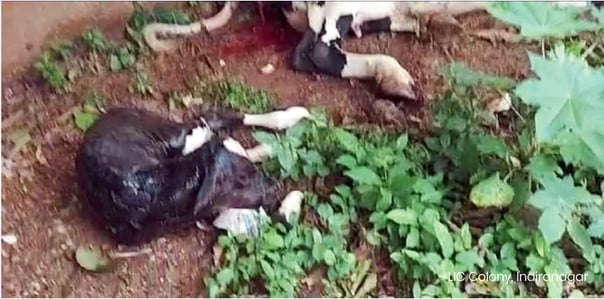 Cow assisted while giving birth near subscriber's home
We received an SOS from our subscriber regarding a pregnant cow outside their home…


Neighbourhood updates
---
Elderly man falls and hurts his head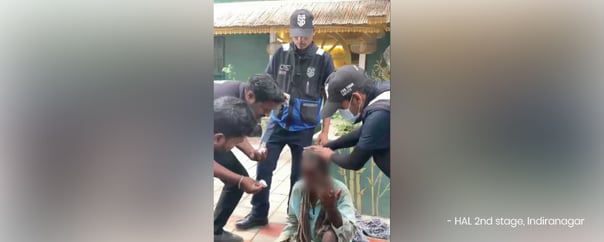 While a few members of our team were on break, they encountered an elderly man who fell right in front of them and hit his head on the footpath. Our team immediately called our back-end team and asked to send a few safety agents to assist the man. A safety supervisor along with other safety agents arrived at the location and provided the man with first aid as well as some food. The man happily ate the food, thanked our team for the help and left once he felt better.


Man arrested for indecent exposure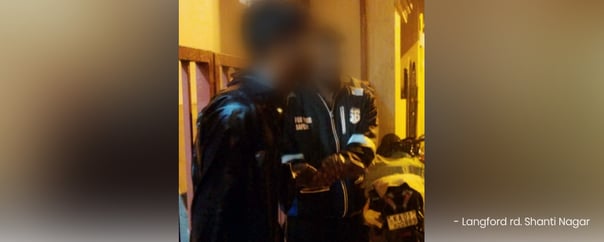 Outside a woman's PG in Shanti Nagar, a man was found staring into the balcony of one of the rooms from the opposite building's terrace and touching himself inappropriately. The same man has been caught doing this quite a few times before. This time, one of the girl's from the PG opened the 56 Secure app and tapped on

SOS

. Our safety agents reached the location soon after and called the cops immediately. The cops then took him along to the station.




Cow assisted while giving birth near subscriber's home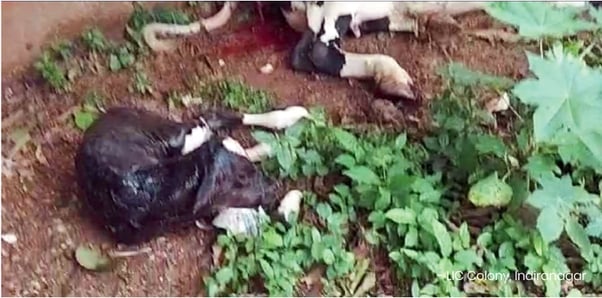 We received an

SOS

from one of our subscribers saying that there is a pregnant cow outside their home almost about to give birth. Our safety agents reached the location quickly, called a veterinary doctor for professional help and made sure everything took place smoothly. They then figured out who the cow and calf belonged to and handed them over to the rightful owner.




Tree collapses in our subscriber's house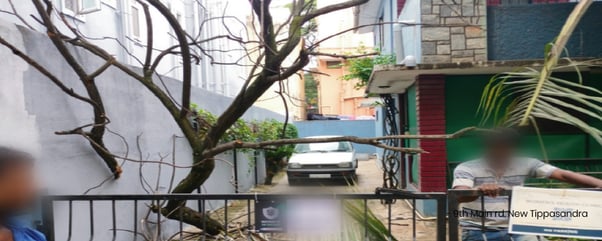 During his regular patrol, one of our safety officers noticed a tree that had fallen into our subscriber's home. He immediately notified our back-end team and they promptly notified our subscriber who was currently out of town. The tree was removed from the home by our safety supervisors with the assistance of the BBMP, who also made sure no damage occurred in the property.


One- Time-Check helps subscriber retrieve forgotten keys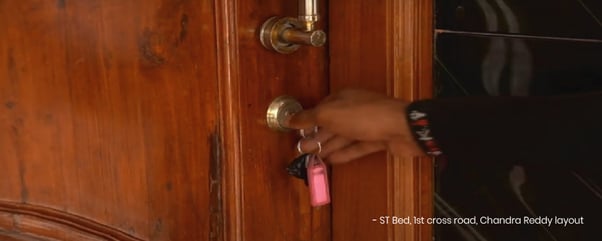 One of our subscribers forgot her key at her door as she hurried to a nearby shop. While on her way, she remembered that she had left her key on her door, so she used the One-Time-Check on our app and our safety agent immediately arrived at her house and retrieved the key. The safety agent then took the key and handed it over to the owner within minutes.


Your happy stories😊

---


#Guardianof56

---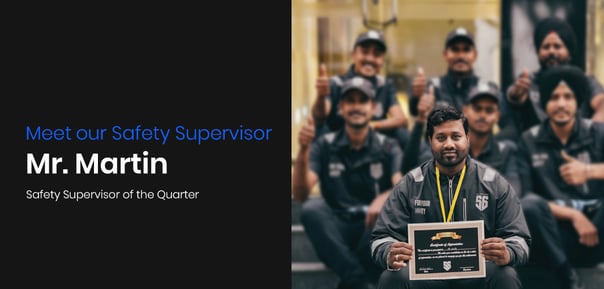 Mr. Martin, has been a blessing to 56 Secure in terms of his proactiveness and his nature to go above and beyond whatever is expected from him. He has been a part of 56 Secure since the very beginning and has contributed so much in protecting this city and resolving almost all the SOS cases he gets.

One noteworthy incident was when a woman had tapped on SOS due to an ongoing domestic violence at her home.

Mr. Martin reached her location within minutes, calmed the situation down, and also made sure to give her the women's helpline number.

If you spot him patrolling your locality, feel free to wave a hi to this friendly.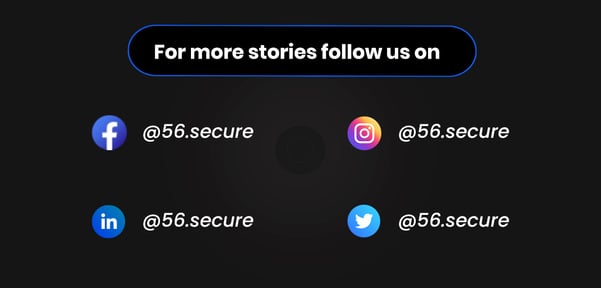 Benefits by 56

Benefits of Scheduled Checks & One Time Check
---


---
Scheduled Checks is the highest level of security for your property. Our guards check your property every 2 hours and share updates with you on the app.
See different occasions where our subscribers made use of Scheduled Checks:
1. To check on elderly parents staying alone.
2. To check on their children and pets when their at work
3. To check their property during a vacation.
4. To check on a property in the same city but a different location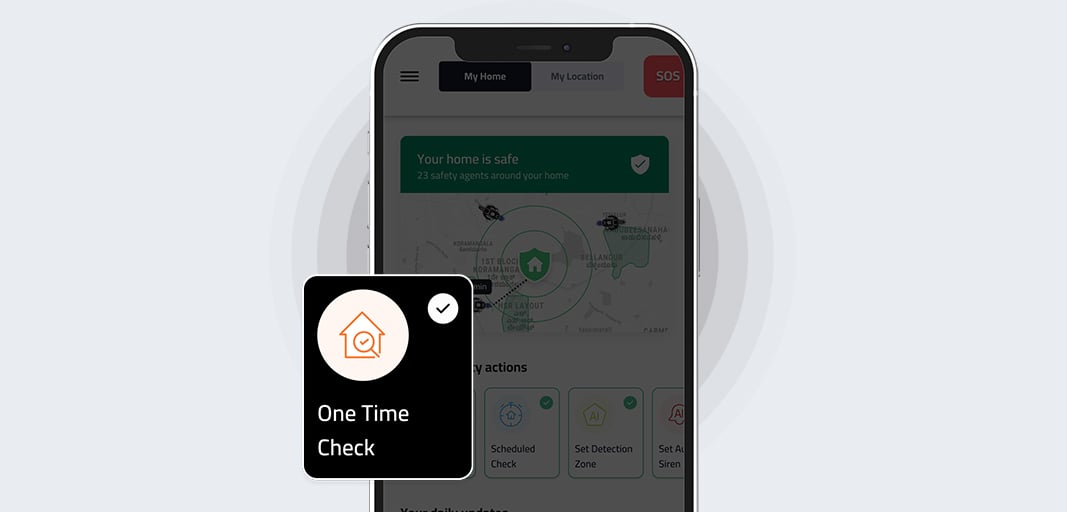 One Time Check is used for a quick check on your property when you are in doubt about its safety. Our guards check your property and send you updates and images within 2 hours for your peace of mind.
Here's how other subscribers make use of the One Time Check feature:
1. Close/Open the main gate
2. Bring emergency medication
3. Clear the house entrance
4. Clear public nuisance
5. Switch lights on the porch
6. Check if doors and windows are locked properly
7. Check if the vehicles are locked
Mind Games
Can you find these 5 words in the following puzzle

---


---
Feature of the month

Apartment plan

Do you live in an apartment and need professional security for your flat and apartment as a whole? Here's why you need to subscribe to our apartment plan :